the part that scares me most about the supernatural fandom is when they need a certain gif to add to a post they know exactly where to find it or know exactly what episode of any of the nine whole seasons to make one

A SUPERNATURAL GIF HAS BEEN ADDED TO MY POST

I NOW OFFICIALLY AM A PART OF THE TUMBLR COMMUNITY

CRYING
Jensen Ackles at the Malibu Chili Cookoff [x]
The Maze Runner was never intended, in any way, to be a romance. There's barely a hint of it and that's on purpose. I've never believed that people have time to fall in love when the world is crumbling around their feet. Only bonds of loyalty and friendship. And I'm honestly kinda proud of this: there is literally no romance in the movie, not even one kiss.
James Dashner when asked about ships in the Maze Runner series (via wckdnewt)
Respect.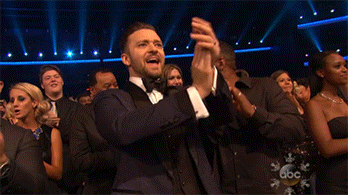 (via obriengifs)

Can James take over the writing for teen wolf

(via dylanoswag)

(Bron: wickedisgood)
I WILL BE MARRIED FOR A WEEK TO THE FIRST PERSON IN MY ASKBOX WHO SAYS "HONEY, I'M HOME"
(Bron: festivalprincess)
'Olay?'
'Olay.'
The Fault In Our Sombreros.

Nacho average love story.

it's spelled olé not olay you illiterate fuck this ain't the fault in our lotions
once my sister got rejected for a job at a web design company that she really wanted to work for so that night she hacked into their website and redirected it to her blog and the next day the CEO called her and hired her on the spot so moral of the story: if at first you don't succeed, hack their website and make them beg for mercy 
remember that one time i told mark sheppard i'd get whatever he replied to me with tattooed on my body

i got that tattoo tonight 

i met mark this weekend and the first thing he did was take a picture of me
you can't face the problem if the problem is your face.

It's called a mirror
I'm glad that Ferguson is getting attention, seriously I am, but I haven't seen ONE post about what is happening over seas. Not even one post about the pictures above. Children are being beheaded and dragged into the streets where they are then shot because their families are Christian. Women are being raped and murdered. Men are being murdered. PEOPLE are dying. It's a Christian Holocaust. And I haven't seen anything on Tumblr.

Why aren't any of you furious about this?! Where's the "social justice?" ISIS is murdering people who don't convert to Islam (yes, I know they're extremists and not all Muslims are like that. Save yourself the rant) but I really want to know why this hasn't been given the attention it deserves.

Seriously, guys. This is really scary, and we need to raise attention for these people. They so desperately need our prayers and support.

It's not getting attention because on Tumblr, Christians are seen as the oppressor and the Muslims as the oppressed.